The Director and Creator of The PREVIDA Method
Jenny Kozlow is a Perinatal Educator and Trainer of Innovative Methodologies for Childbirth Preparation, with 35 years experience teaching thousands of couples ( 6000 ) and maternity healthcare professionals ( 800+ ) about the impact of birth in our lives and the role we play in making this experience an empowering one. She received the status of International Teaching Partner from the International Childbirth Education Association from 2014-2018 and her workshops are acredited for contact hours by Lamaze International.
Jenny is the Director of The PREVIDA Foundation, a non profit organization dedicated to improving maternity education programs around the globe, author of 2 books ( in spanish titled Creando espacios para un nacimiento consciente con el Método PREVIDA and Nuestro Camino Juntos) and public speaker, doula ((DONA Int.)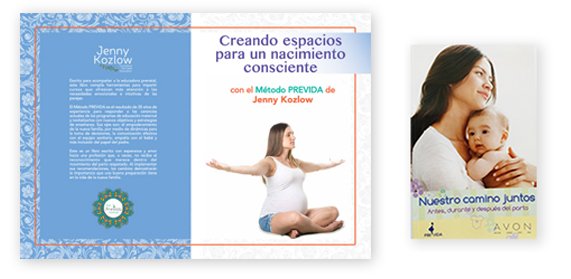 and publisher of the childbirth magazine Padres de Hoy.
She is from the United States but the foundation is based in Costa Rica, where she lives when she is not teaching in Europe and the Middle East.
CV attached